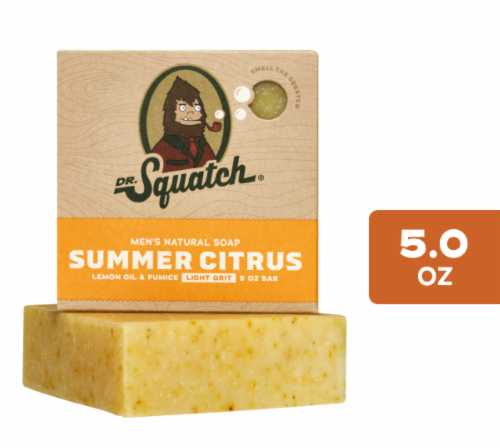 Hover to Zoom
Hover to Zoom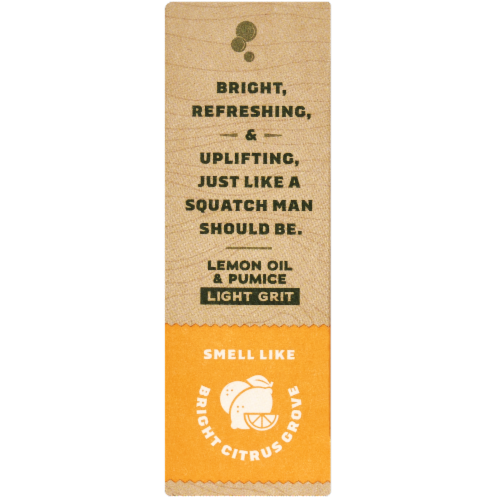 Hover to Zoom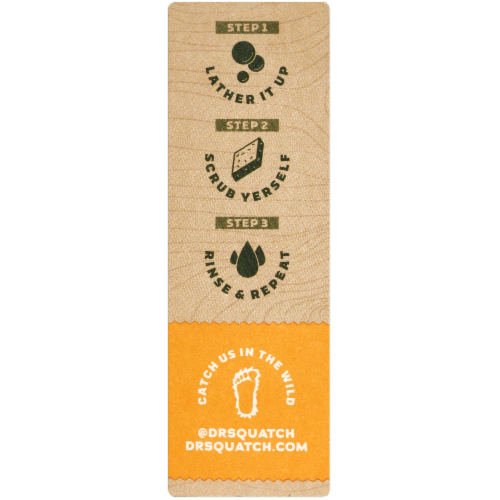 Hover to Zoom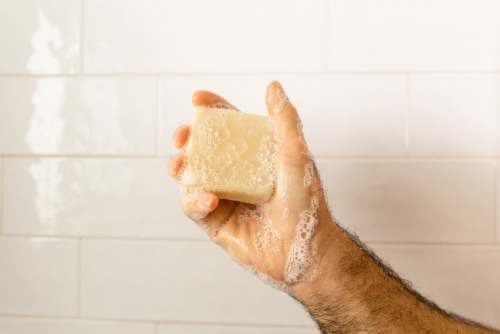 Hover to Zoom
Hover to Zoom
Dr. Squatch® Summer Citrus Bar Soap
Product Details
No Harsh Chemicals
Cold Process
Sustainably Sourced
Bright and refreshing like a cold drink on a hot summer day, these freshly-squeezed suds will revitalize your skin from head to toe. Featuring Orange and Lemon Peel, this gently exfoliating lather will leave you feeling energized while the uplifting citrus scent transports you to a warm summer afternoon. Get ready to kickback and relax, it's summertime in the shower year-round.
Made From Natural Oils
Bright, Refreshing, Uplifting Just Like a Squatch Man Should Be. Smells Like: Bright Citrus Grove
Exfoliation: Light Grit
Lemon Oil (Scent) Lemon Oil, called Citrus limon, provides a bright, refreshing and uplifting scent.
Pumice (Exfoliant) Pumice is a light, porous volcanic rock. In our formulas, it acts as a natural exfoliant to remove dead skin cells.
Shea Butter (Skin Softener) Abundant in vitamins and fatty acids like linoleic, oleic, stearic, and palmitic acids making it incredibly nourishing for the skin. It acts as a strong humectant, preserving moisture in the hair follicle.
---