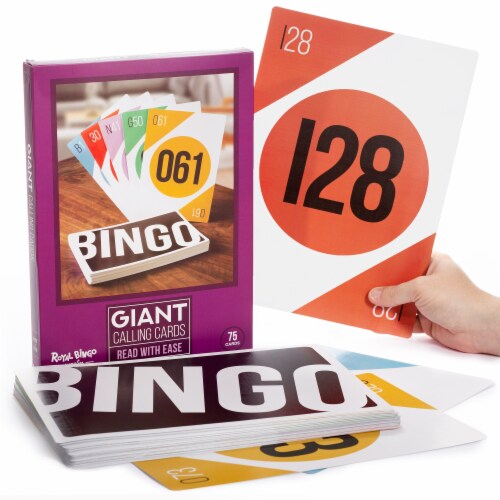 Hover to Zoom
Giant Bingo Calling Cards, 8.25" x 11.75"
Product Details
LARGE AND IN CHARGE
Big cards, big fun! Giant Bingo Calling Cards from Royal Bingo Supplies are made for high visibility, with bold designs that are clear and legible. They measure in at a massive 8.25" x 11.75" per card, making them sizable enough to be seen from even the furthest chair in the back of the room. They're great for folks with low vision issues, but they're equally as great for anyone else that loves bingo. The presentation of comically large cards is a great replacement for anyone not looking to keep track of bingo balls or if you don't have a cage set! Kids will love them too because of their fun, bold visual designs. Plus with more visibility, you can host bingo games in larger venues. No more hearing "What did you say?" or people asking others next to them the same thing. Theoretically, these cards could improve every aspect of your bingo life.
Why You'll Love It
These massive cards are made to be seen by folks specifically with visual impairments, but they're just as good for anyone else!
---