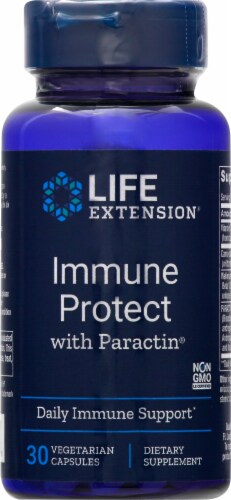 Hover to Zoom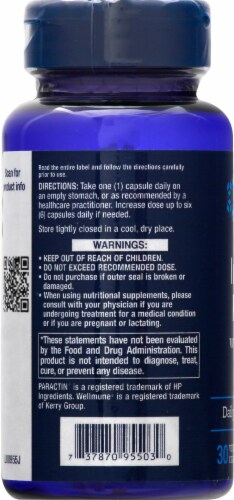 Hover to Zoom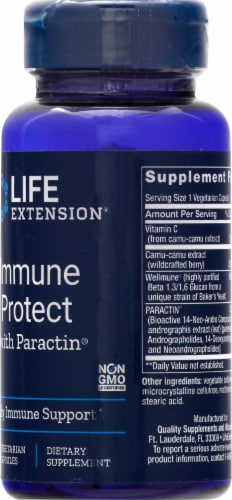 Hover to Zoom
Life Extension Immune Protect with Paractin Vegetarian Capsules
Product Details
Immune Protect with Paractin® contains a combination of patented ingredients that have been clinically shown to boost immune function, increasing the body's natural ability to combat challenges.* Immune Protect with Paractin® provides 100 milligrams of a proprietary, patented form of beta-glucan that has been shown to activate the host immune system's primary defenders by activating complementary systems, and enhancing macrophages and natural killer cell function.* The immune cell-priming capabilities of this patented, highly purified yeast derivative exceed those of all other sources of immune supplements tested to date.
It also contains Paractin®, an extract of Andrographis paniculata, an herb used in Asia for thousands of years to help with inflammatory factors, which provides significant seasonal support.* Among the active compounds of this herb is andrographolide, a phytochemical that exerts powerful immune-boosting effects on the human body.* The formula's patented blend of these andrographolides helps suppress damaging inflammatory cytokines and eases symptomatic discomfort.* Only this supplement contains both beta-glucan and Paractin® to help boost immunity and suppress inflammatory cytokines.*
This formula also provides 250 milligrams of a standardized extract of camu camu (Myrciaria dubia or wildcrafted berry), a small fruit native to the Amazonian rainforest and one of the richest natural sources of vitamin C.
One capsule should be taken daily, especially during the fall and winter months, when immunity is low. The Beta 1,3/1,6 Glucan complex takes about five days to prime the immune system for optimal protection, so daily supplementation is highly recommended. Up to six capsules per day can be taken as needed on a temporary basis.
*These statements have not been evaluated by the Food and Drug Administration. This product is not intended to diagnose, treat, cure, or prevent any disease.
---