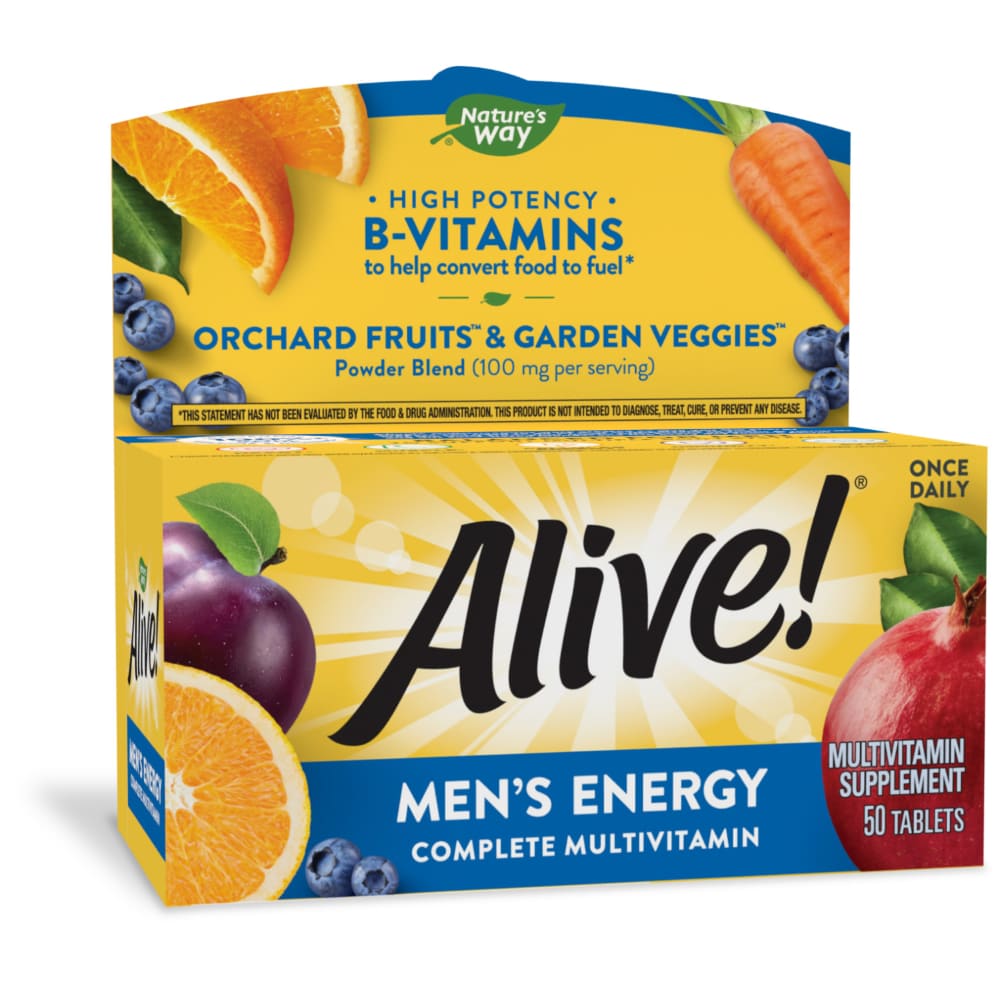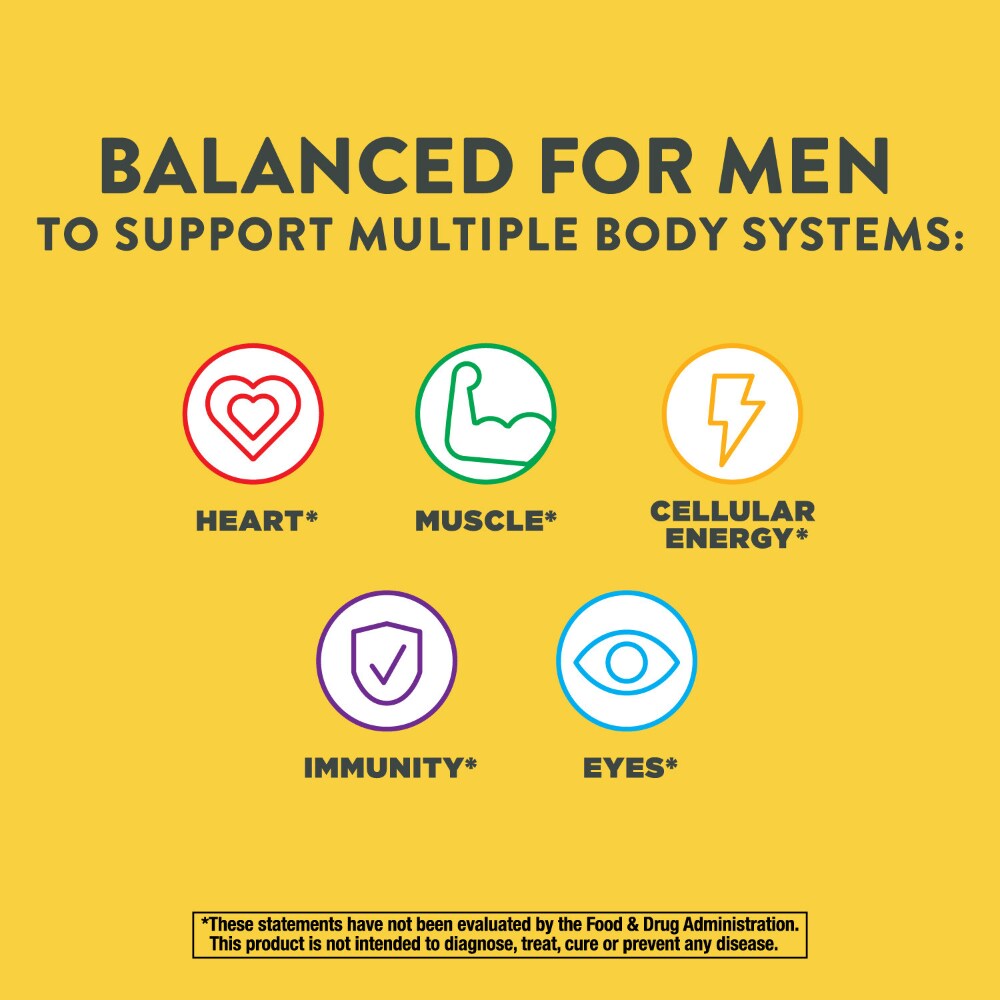 Nature's Way Alive! Men's Energy Tablets
---
Provides essential nutrients to help support:
Prostate Health- Lycopene, Selenium, Zinc*
Muscle Function- Magnesium, Vitamins B6 & D*
Bone Health - Boron, Calcium, Folic Acid, Magnesium, Manganese, Vitamins D & K*
Eye Health - Lutein, Vitamin A (Beta Carotene), Vitamins C & E, Zinc*
Energy & Vitality - B-Vitamins, Chromium, Magnesium*
Endurance - Antioxidants, B-Vitamins, Vitamins C & E*
Heart Health - B-Vitamins, Pomegranate, Vitamins C & E*
Immune Defense - Antioxidants, Selenium, Vitamins A, C & D, Zinc*
Complete Multivitamin*
Orchard Fruits/Garden Veggies™
High Potency B-Vitamins to Help Convert Food into Energy
Optimized Formula for Men
Specially Balanced with Daily Nutrients to Support:

Energy, Heart Health, Muscle Function, Immunity, Eyes, Endurance*

Superior Potency
100% + Daily Value of 20 Vitamins/Minerals
Once Daily
Complete daily multivitamin optimized for men's energy and wellness.*
*These statements have not been evaluated by the Food and Drug Administration. This product is not intended to diagnose, treat, cure, or prevent any disease.
---