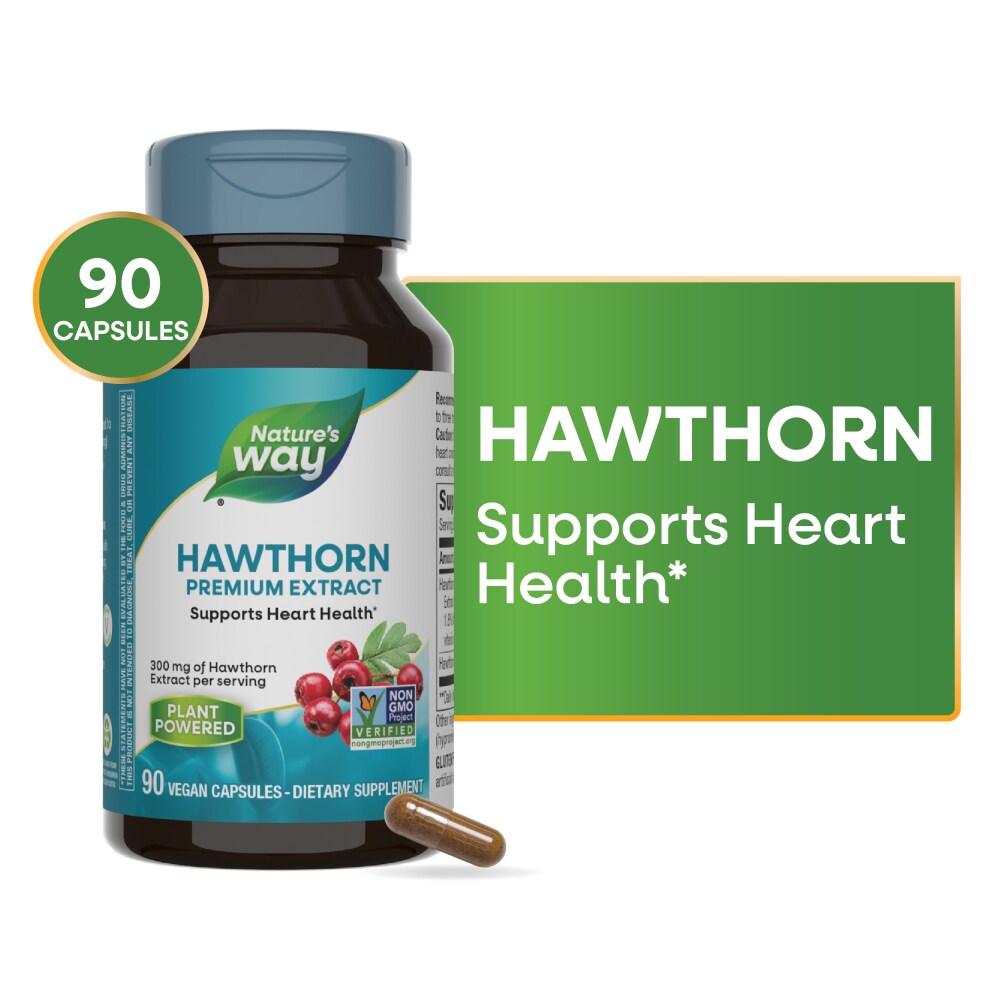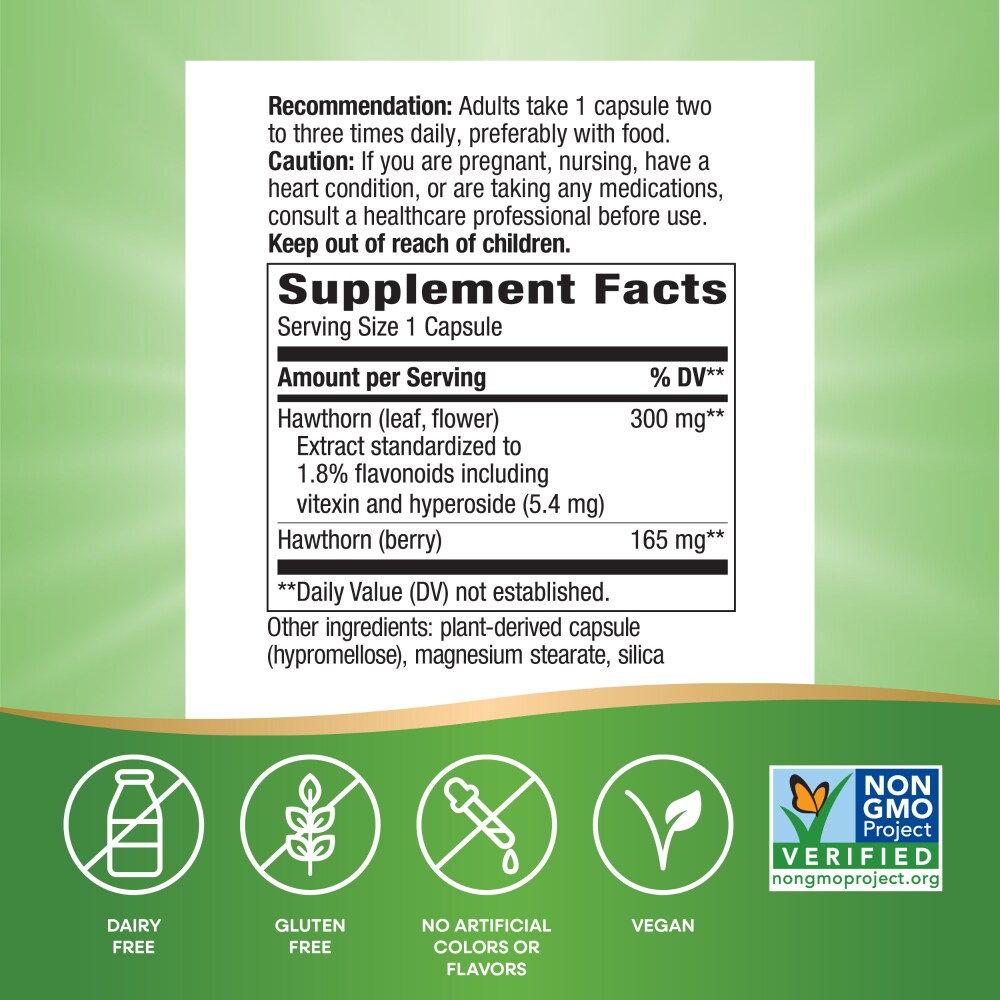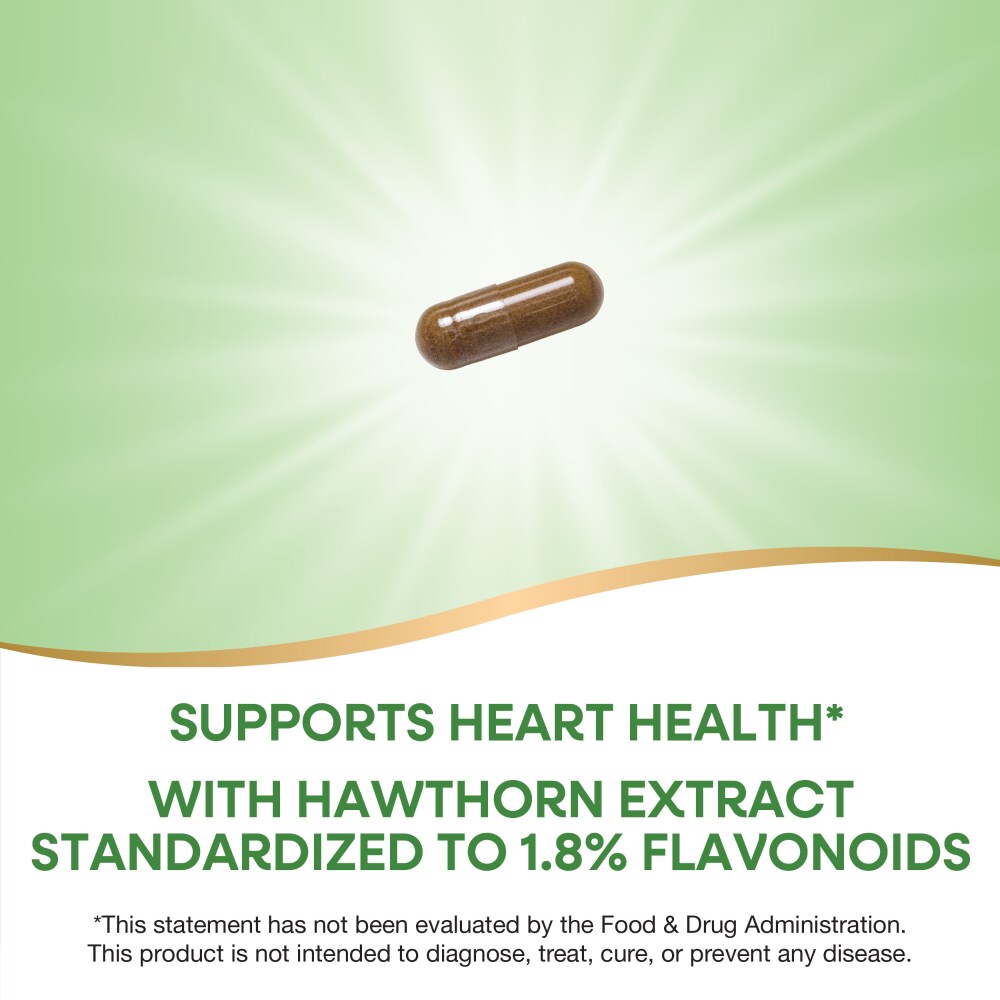 Nature's Way Hawthorn Standardized Capsules
Nature's Way Standardized Hawthorn extract is a technically advanced herbal product. Standardization assures specific, measurable levels of important compounds that provide beneficial activity in the body.
Hawthorn extract is standardized to 1.8-2.2% Vitexin, a bioflavonoid. Hawthorn helps promote cardiovascular health by improving blood and nutrient flow to the heart muscle.
---