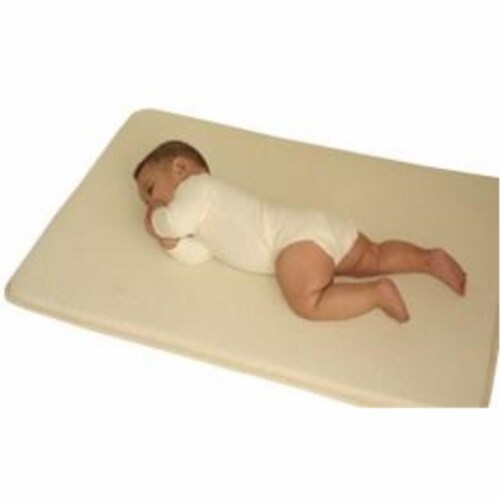 Hover to Zoom
Organic Baby Infant Mattress Ideal Co Sleeper 2 23 x 38
Product Details
Organic Baby Infant Mattress Ideal Co Sleeper 2" 23 x 38"
We have this wonderful unique baby mattress to keep your baby safe from dust mites, bacteria, mold, and toxic chemicals. Ournaturally liquid resistant supersoft felted wool top is designed to keep your mattress or any surface protected! Made with untreated organically processed EcoWool from the USA and felted usingonly water, instead of the chemical additives most companies use. Great for keeping your mattress safe from liquids or stains. Although the wool used is not certified organic, we have found the wool to be of equivalent purity to certified organic wool. You do not need to wash if it gets a little pee on it, the bacteria won't grow on this wool so when it is dry, it will not smell. You can rinse off the mattress ifneeded or hand wash it. It washes quite well. We then bind this to our bottom of organic cotton for an entire mattress that is natural, Made here at our San Diego, CA Facility. Ships within 1-2 business days.
Model NO : EBW23382Brand : Healthy Body Head To ToeOrganic Baby Infant Mattress Ideal Co Sleeper 2" 23 x 38"
---