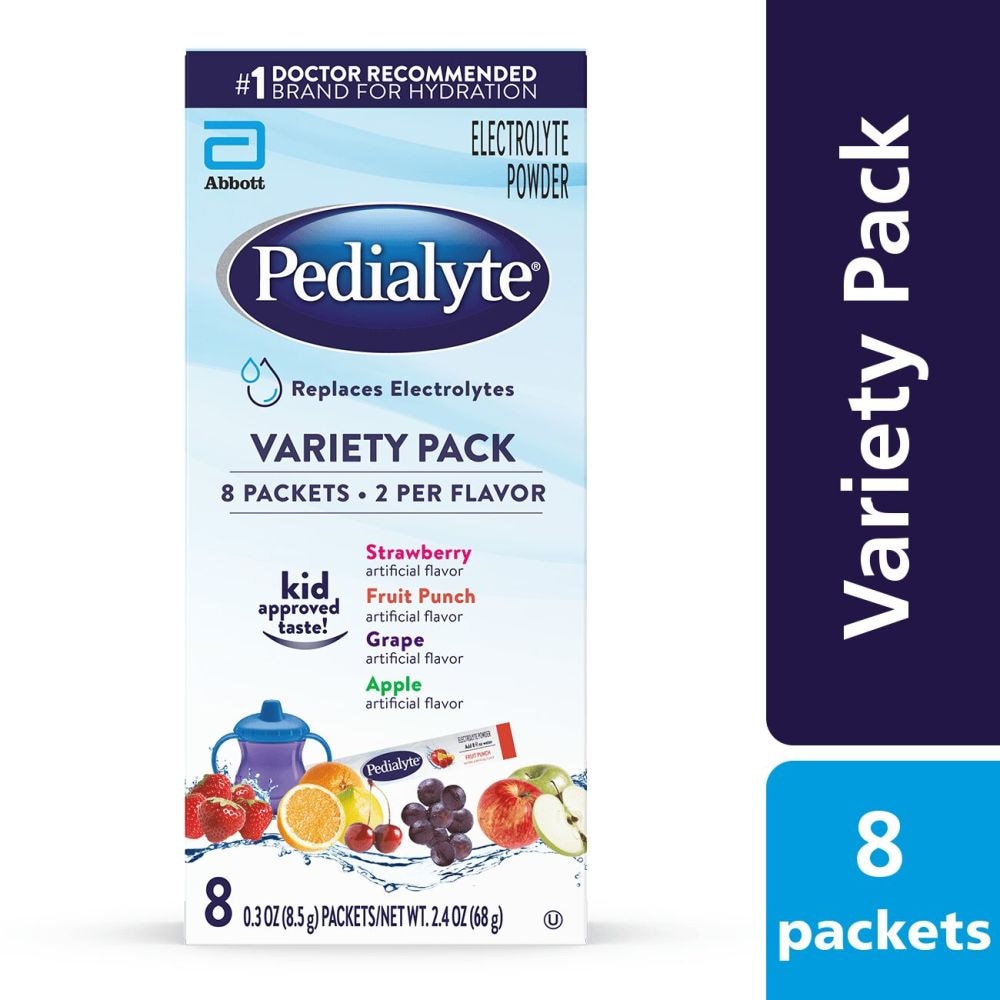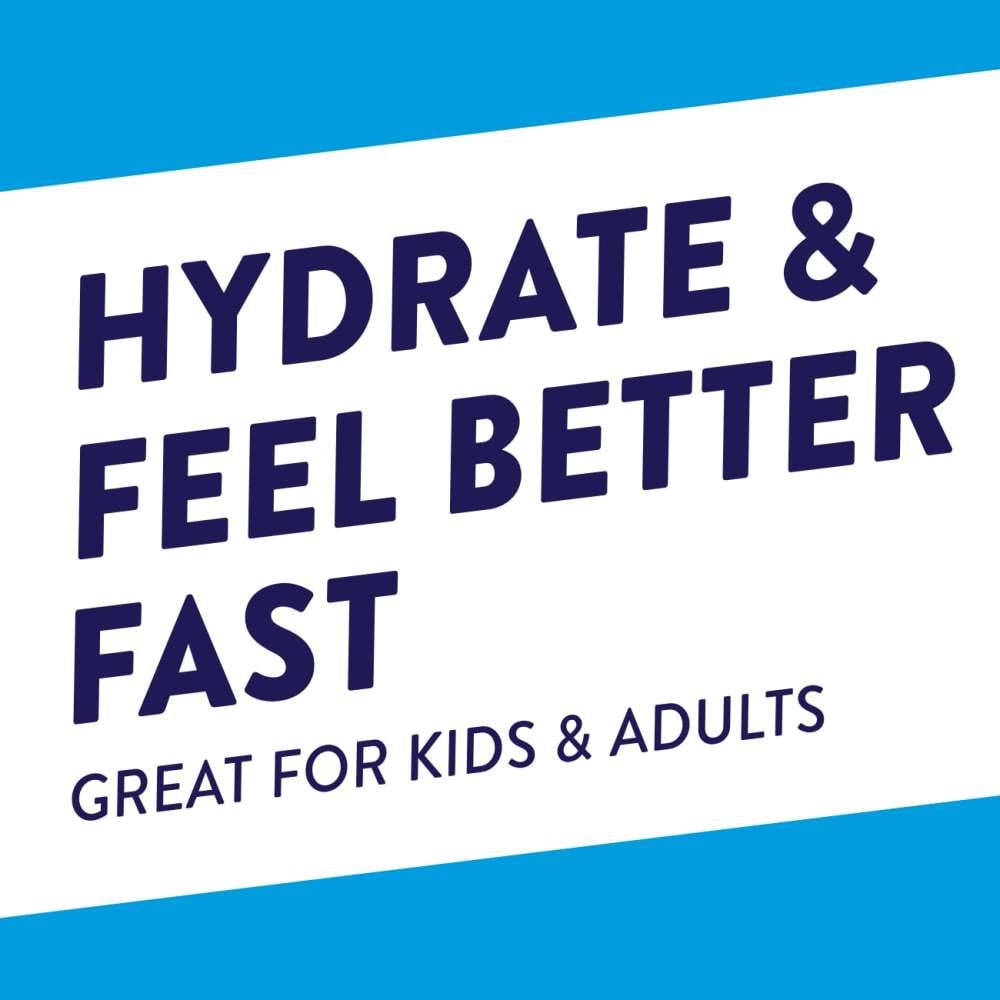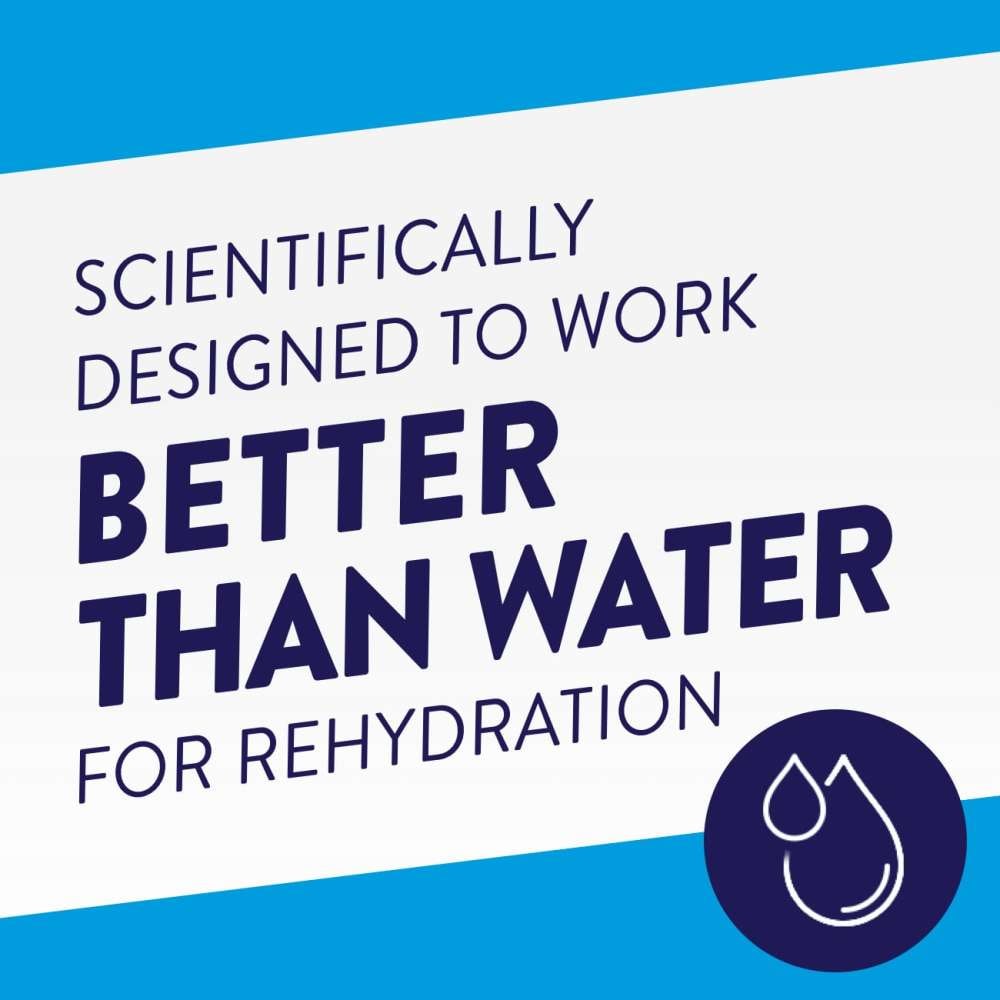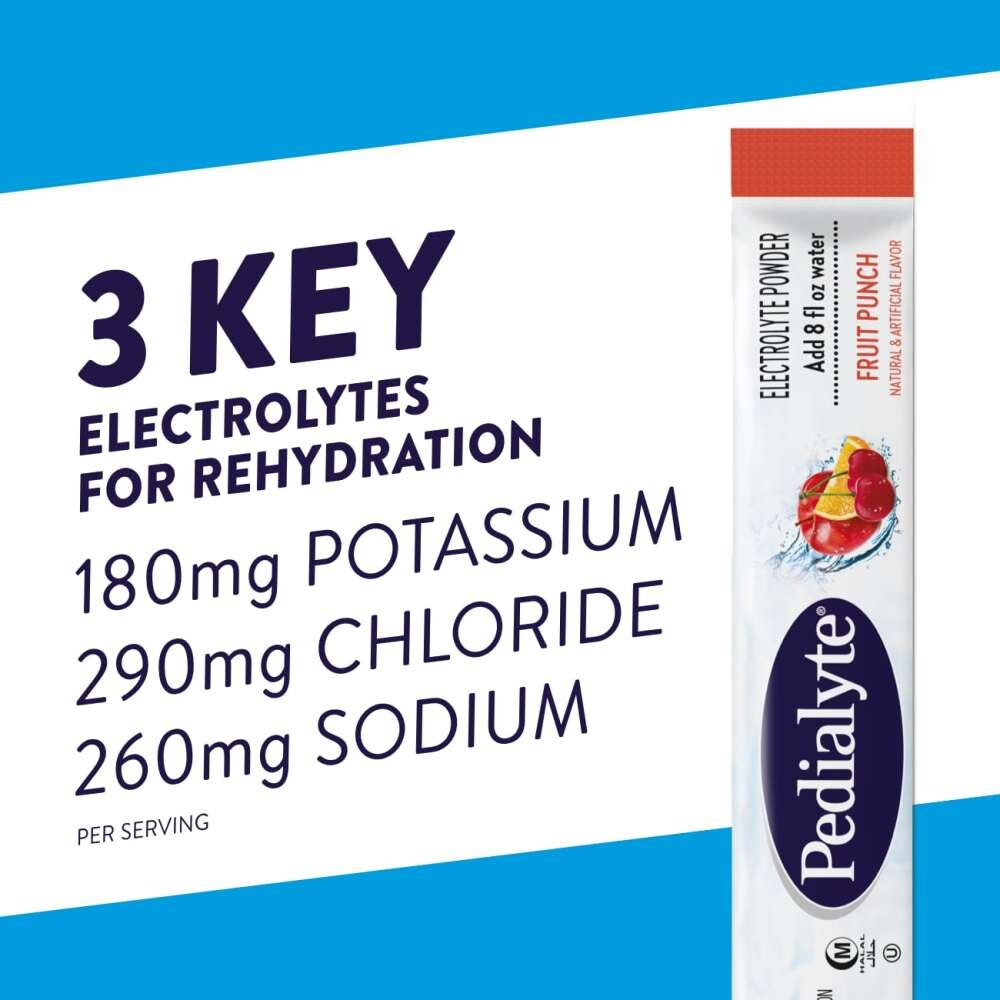 Pedialyte Variety Powder Electrolyte Powder 8 Count
Purchase Options
Located in Aisle 12 in Your Store
---
PEDIALYTE POWDER PACKS are an advanced rehydration solution specially formulated with an optimal balance of sugar and electrolytes needed to help replenish vital fluids and minerals which, when lost, can lead to dehydration. They can help prevent mild to moderate dehydration caused by vomiting, diarrhea, exercise, travel, and heat exhaustion. Mix with 8 fl oz of water.
CONVENIENT REHYDRATION FOR KIDS & ADULTS: A convenient powder packet that offers a great-tasting way for kids and adults to replace electrolytes to feel better fast
MORE EFFECTIVE THAN COMMON BEVERAGES: Designed to replace fluids & electrolytes more effectively than sports drinks, Pedialyte provides an optimal balance of sugar & electrolytes to prevent mild to moderate dehydration. It's medical-grade hydration
GREAT-TASTING PEDIALYTE FLAVORS: Available in refreshing Grape, Cherry, Strawberry Lemonade, and Orange flavors. Each packet has only 50 calories, 12g carbohydrates and 0g of fat
HOW TO USE PEDIALYTE: Pour 1 packet into 8 fl oz of cold water and mix for refreshing hydration.
---