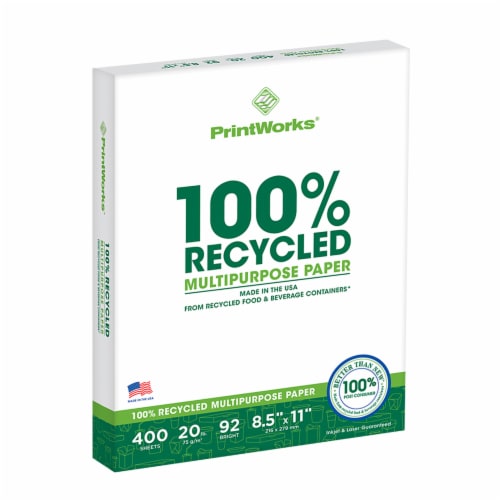 Hover to Zoom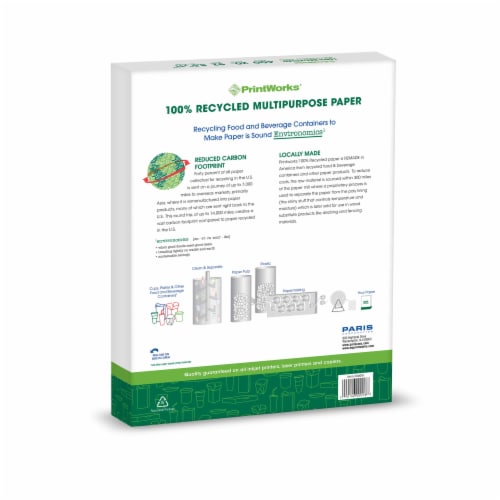 Hover to Zoom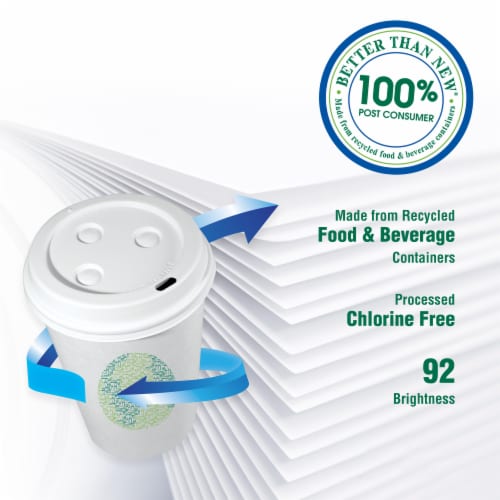 Hover to Zoom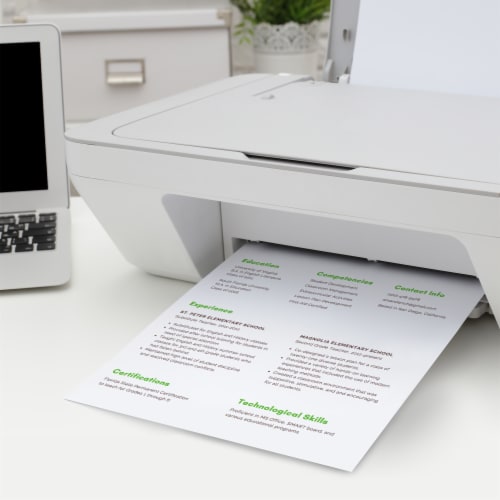 Hover to Zoom
Printworks® 100% Recycled Multi-Purpose Paper
400 ct / 8.5 x 11 in
UPC: 0009014600018
Product Details
Printworks® 100% Recycled Multipurpose Paper takes the common belief that what's good for the environment needs to be expensive & turns it on its ear. While most economical, recycled papers are made with 30% recycled fiber, PrintWorks® Recycled Multipurpose Paper is 100% recycled, more than 3 times the recycled content but around the same price.
About 40% of all paper collected for recycling in the US is sent on a journey of up to 7,000 miles to overseas markets, where it is remanufactured into paper products, many of which are sent right back to the US. This round trip, of up to 14,000 miles, creates a vast carbon footprint compared to PrintWorks® 100% Recycled copy paper which is REMADE right here in the US!
To reduce costs, PrintWorks® 100% Recycled printer paper is made from raw materials sourced within 300 miles of the mill. When you buy PrintWorks® 100% Recycled paper, you are helping to keep materials out of landfills and promoting a sustainable, environmentally conscious process.
At the mill, a proprietary process takes everyday food & beverage containers along with other print materials & separates the poly layer (the shiny stuff that controls temperature and moisture) from the paper layer. The poly is collected & remade into common household goods like composite fencing & decking. The paper is put through a chlorine-free cleaning, de-inking & re-pulping process to form the basis of this recycled paper.
The performance of PrintWorks® 100% recycled paper is comparable to all recycled papers & is quality guaranteed for all inkjet & laser printers & copiers. The multipurpose paper is perfect for everyday printing at home, school or in the office.
---