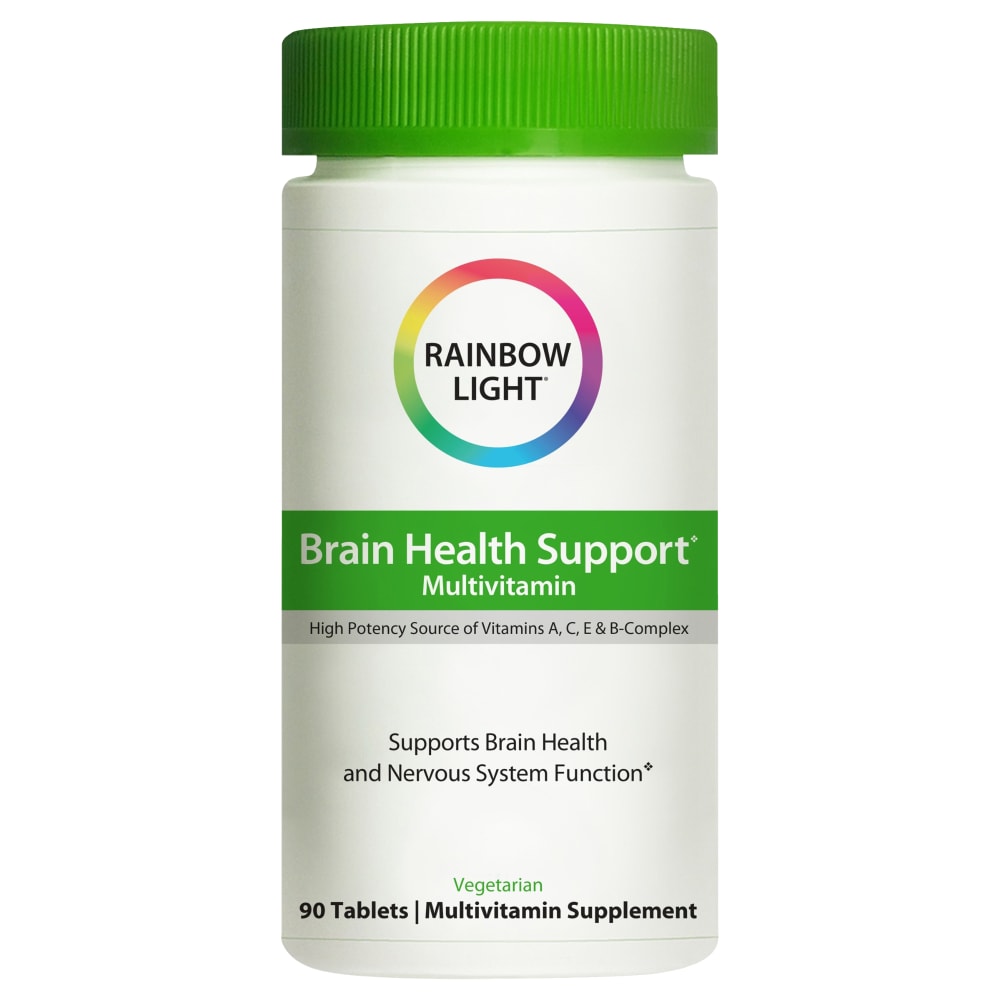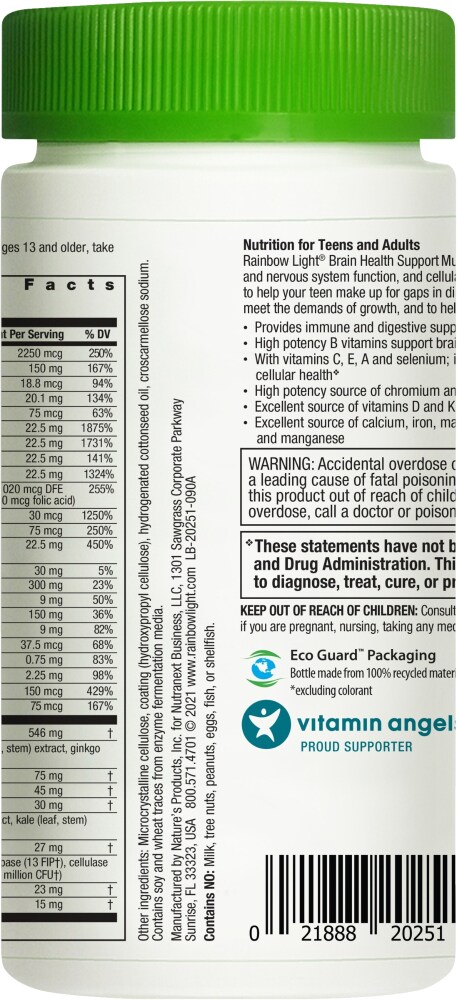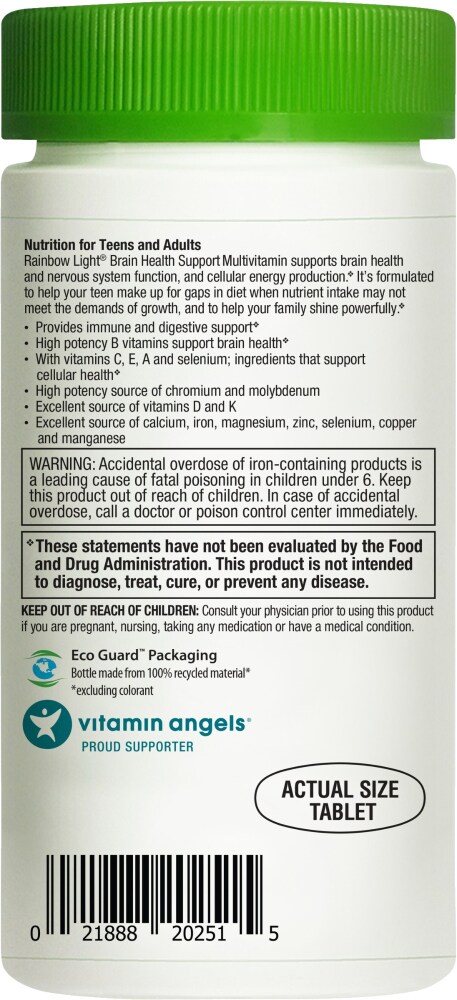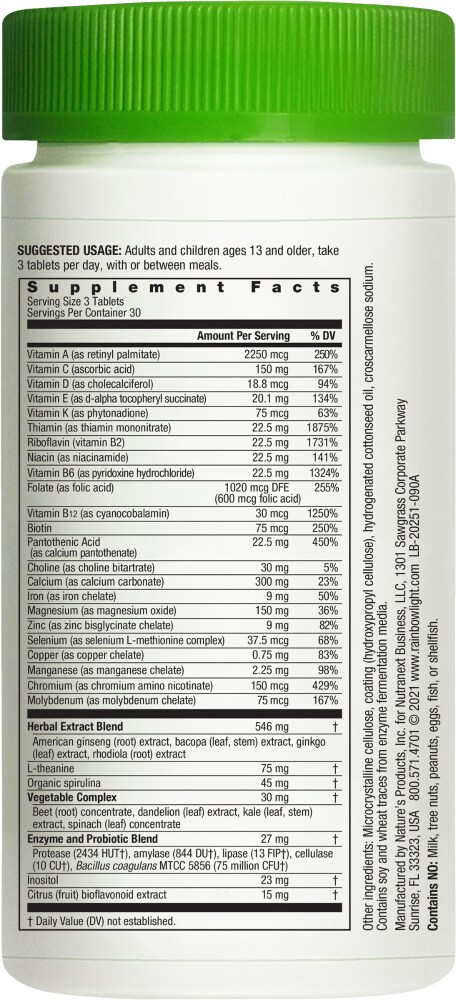 Rainbow Light Brain & Focus for Teens & Adults Food-Based Multivitamin Tablets
---
L-Theanine and targeted botanicals, in a comprehensive multivitamin formula support a healthy nervous system and promote a sense of focus and calm.
Ideal for Teens & Adults
Food Based, Potent, Digestion-Enhanced
Bio-Balanced Systems
Food-Based Multivitamin
Promotes Focus & Concentration
Nervous System Support
Choline, L-Theanine, B-Complex
*These statements have not been evaluated by the Food and Drug Administration. This product is not intended to diagnose, treat, cure, or prevent any disease.
---