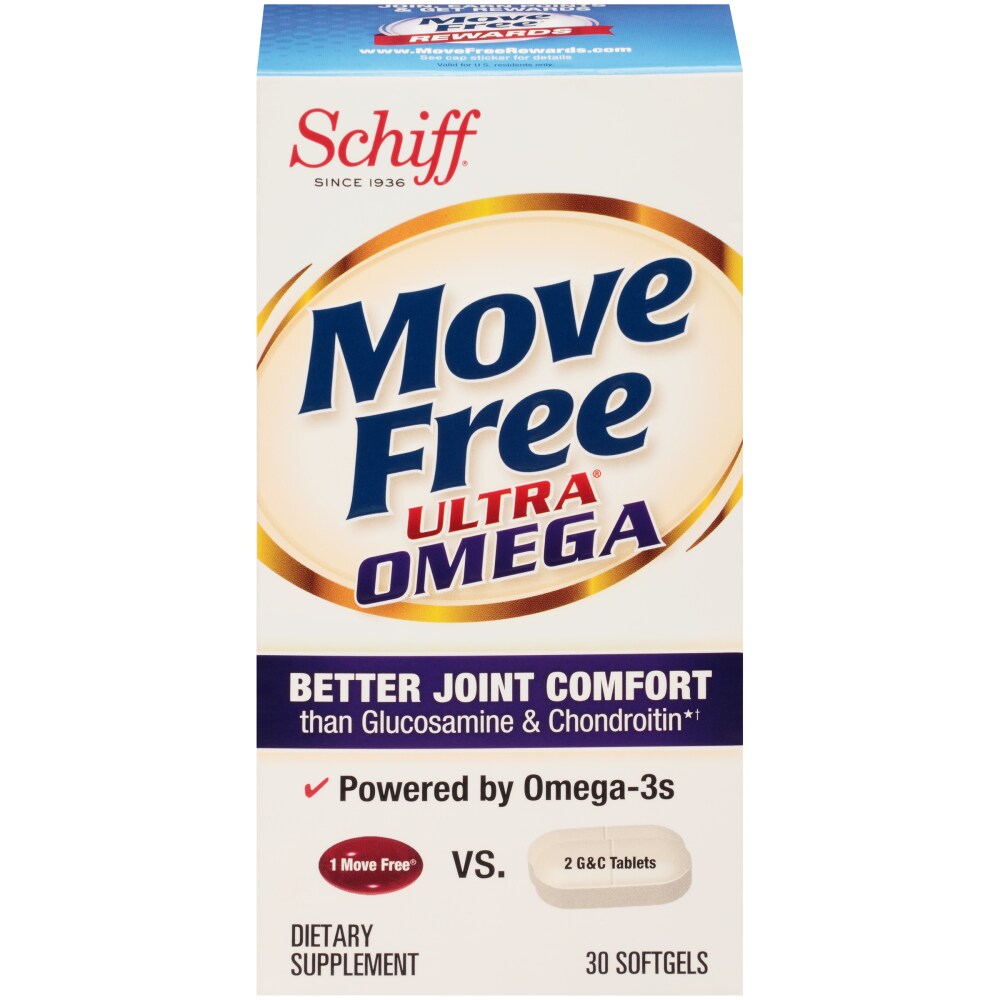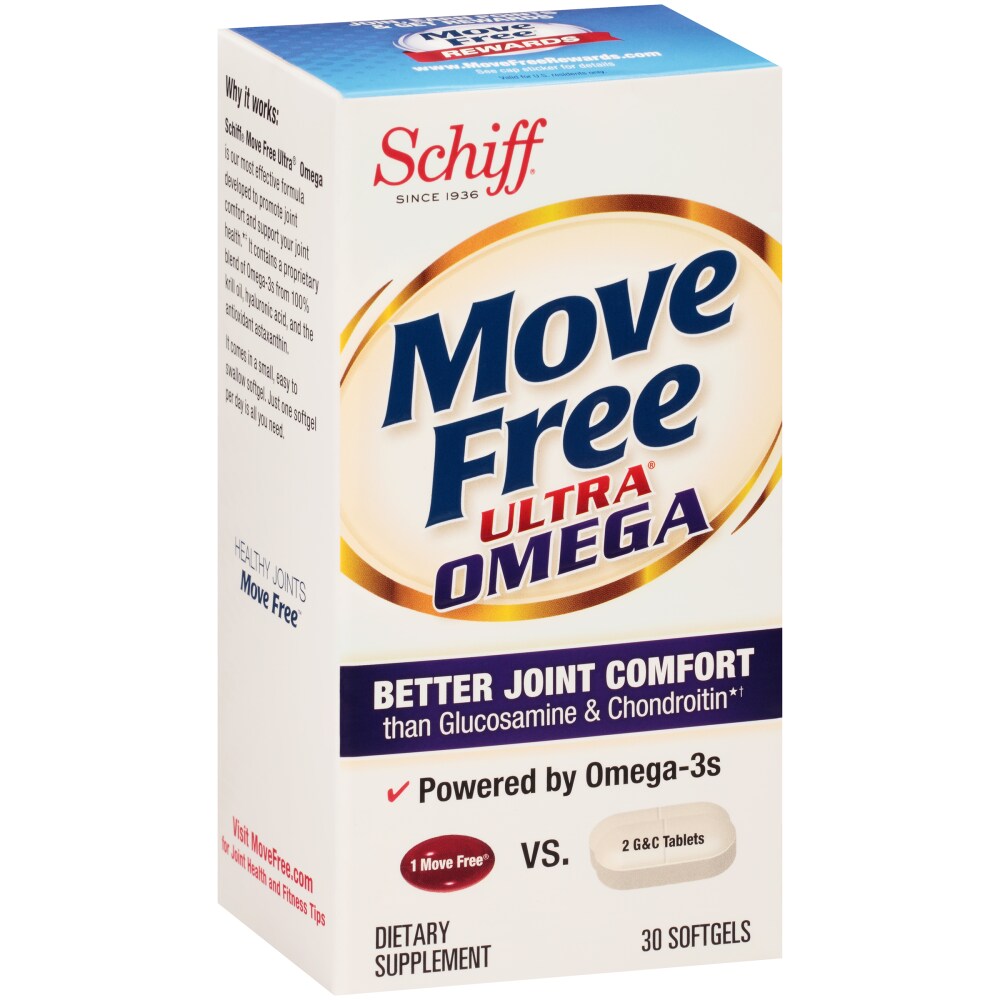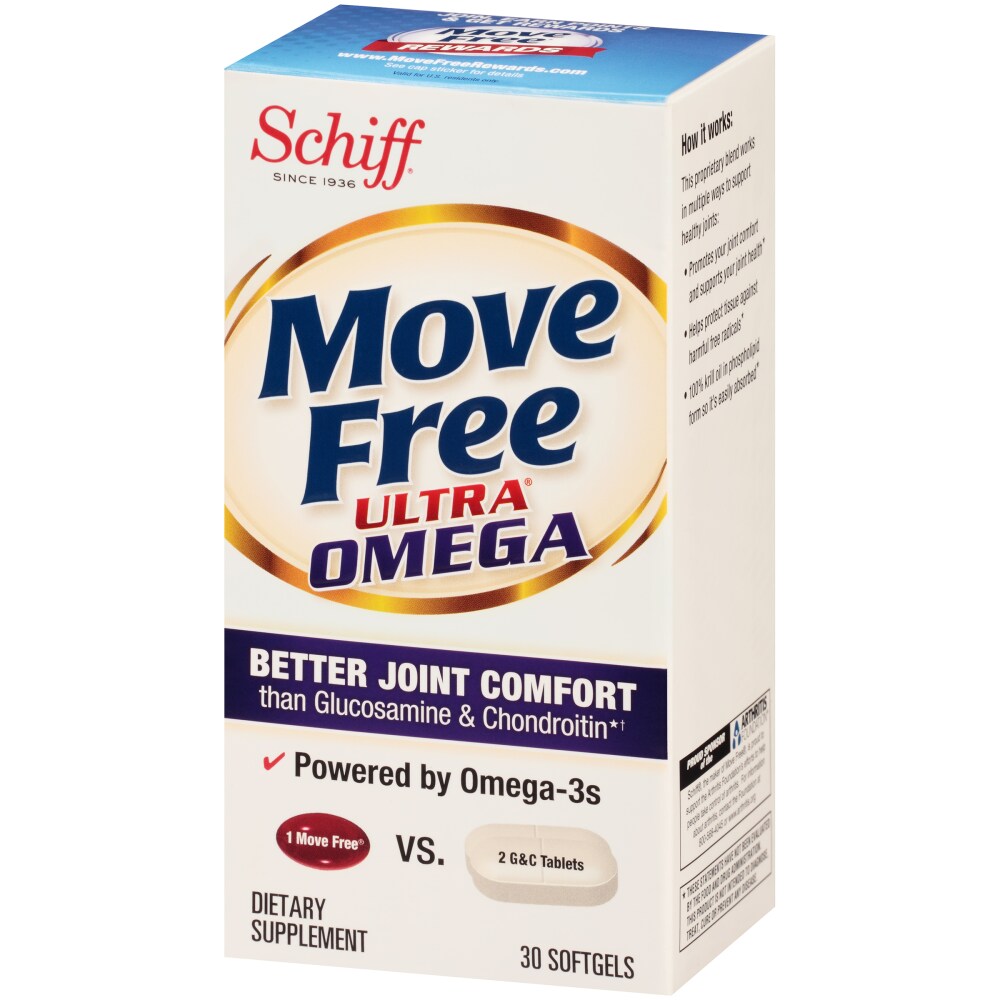 Schiff Move Free Ultra Omega Joint Health Softgels
---
Move Free Ultra Omega joint supplements quickly comfort joints to support joint health better than Glucosamine & Chondroitin. Move Free Omega is formulated with a proprietary blend of omega-3 krill oil, hyaluronic acid and astaxanthin . It comes in a small, easy to swallow softgel that works in multiple ways to support healthy joints:
- Promotes your joint comfort and supports your joint health- Helps protect tissue against harmful free radicals- 100% krill oil in phospholipid form so it's easily absorbed
Better Joint Comfort than Glucosamine & Chondroitin
Powered By Omega-3s
*These statements have not been evaluated by the Food and Drug Administration. This product is not intended to diagnose, treat, cure, or prevent any disease.
---