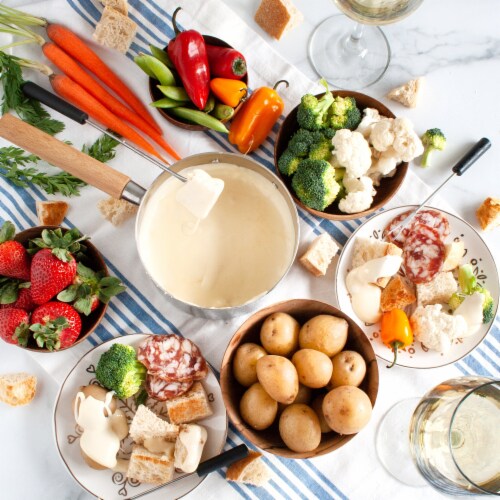 Hover to Zoom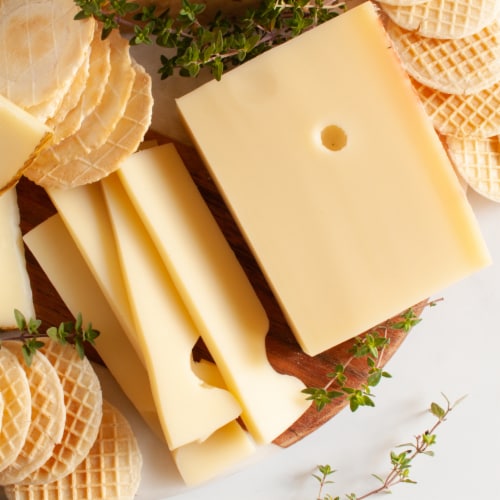 Hover to Zoom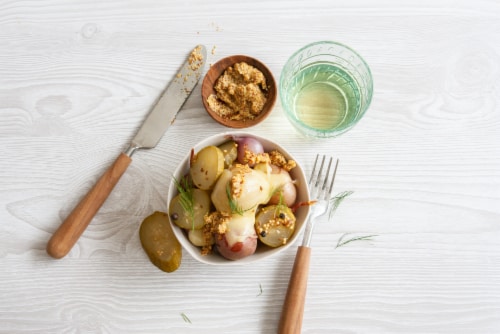 Hover to Zoom
Set of Swiss Fondue Cheeses in Gift Box (38.5 ounce)
Product Details
Set of Swiss Fondue Cheeses in Gift Box (38.5 ounce) - A Fondue Lover's Dream Gift Basket. Fondue is a traditional Alpine specialty, blending the distinct flavors of three classic melting cheeses: Emmentaler, Gruyere, and Appenzeller. White wine, Kirsch brandy, and certain spices can then be added to taste, creating a delicious hot meal. With its bold flavor and creamy texture, fondue is perfect for a main meal or as an appetizer, and is always a hit when the weather turns cold. This set of gourmet cheeses provides the correct ratios to make a classic cheese fondue (see included recipe).
Appenzeller: A smooth textured raw cow's milk cheese from Switzerland with a fruity tang. Also a great melting cheese. (7.5 oz)
Gruyere: The classic cheese from Switzerland, aged 4 months. Essential in everything, from sandwiches to Fondue. (15.5 oz)
Emmentaler: A wonderfully versatile raw cow's milk cheese with a nutty, spicy, full flavor. (15.5 oz)
Recipe Sheet
Gift Presentation: Hand assembled in our signature chocolate colored gift box, finished with an elegant matching bow.
Please note that any item temporarily out of stock will be substituted with a similar item of equal value.
---