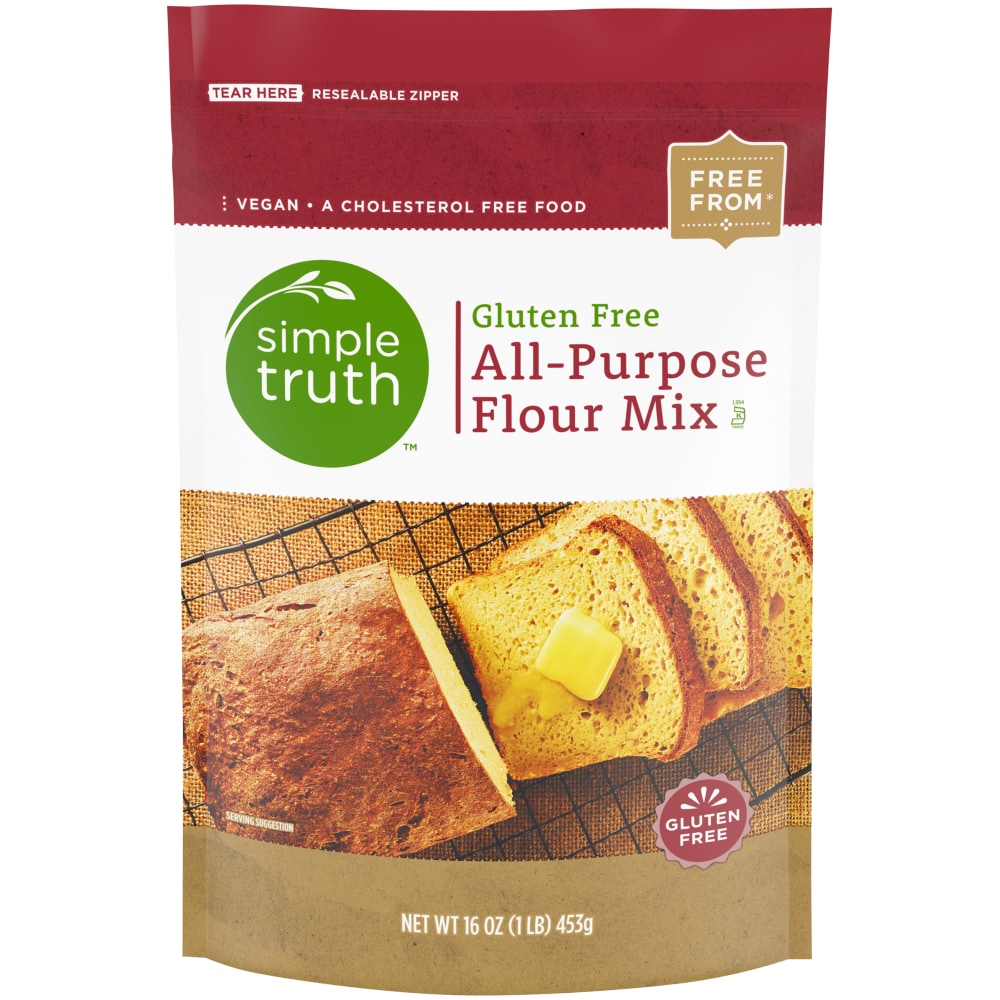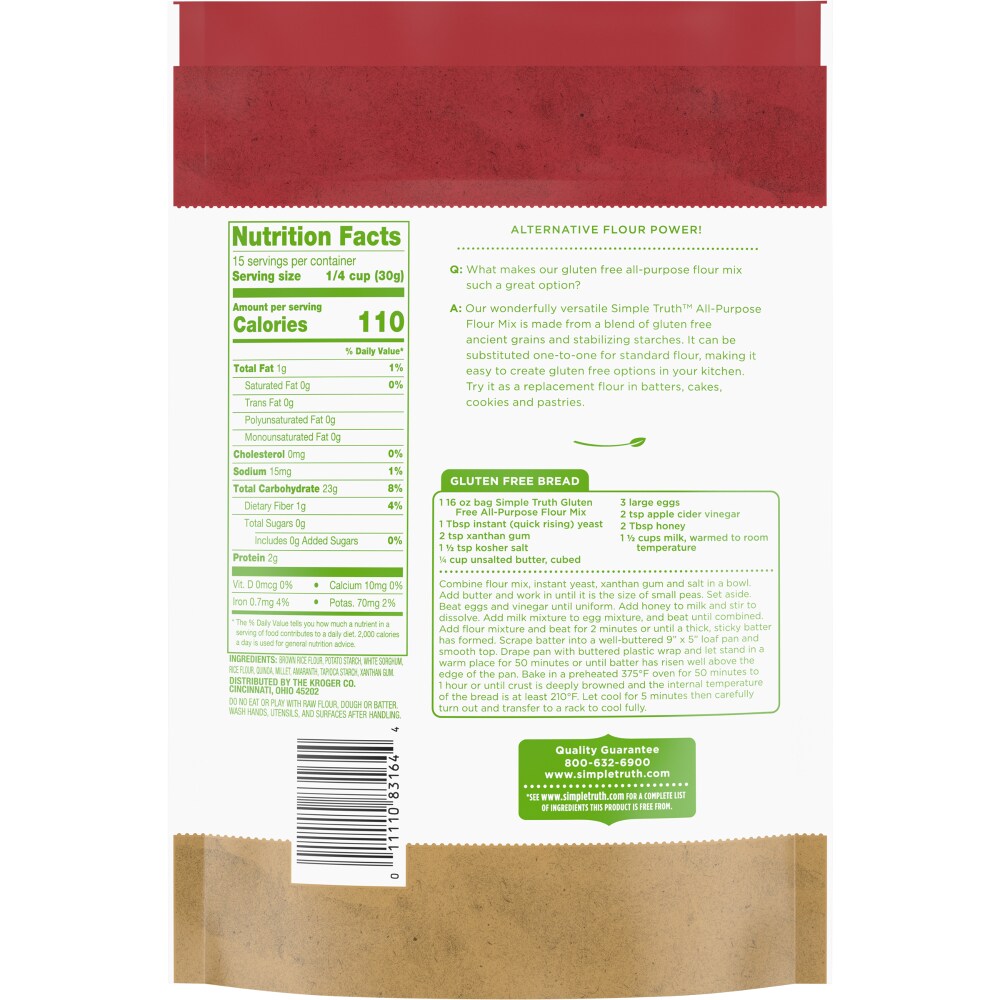 Simple Truth™ Gluten Free All-Purpose Flour Mix
Clip Coupon
Save $0.75 on Simple Truth or Simple Truth Organic Flour
---
Alternative Flour Power!
Q: What makes our gluten free all-purpose flour mix such a great option?
A: Our wonderfully versatile Simple Truth™ All-Purpose Flour Mix is made from a blend of naturally gluten free ancient grains and stabilizing starches. It can be substituted one-to-one for standard flour, making it easy to create gluten free options in your kitchen. Try it as a replacement flour in batters, cakes, cookies and pastries, or as a superior thickener for sauces and gravies.
Gluten Free
A Cholesterol Free Food
Kosher
Free From over 100 Artificial Preservatives and Ingredients
---