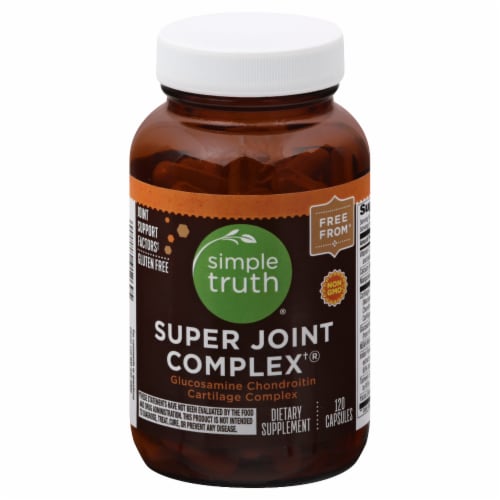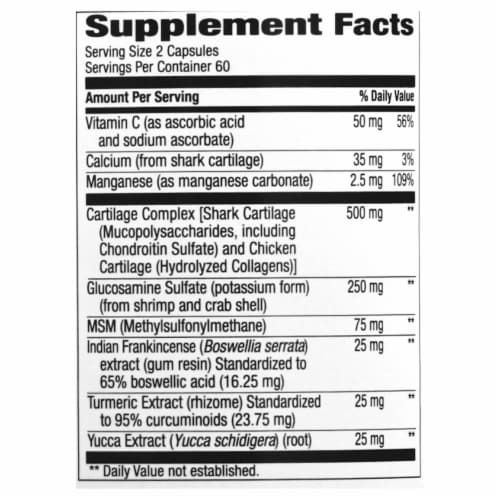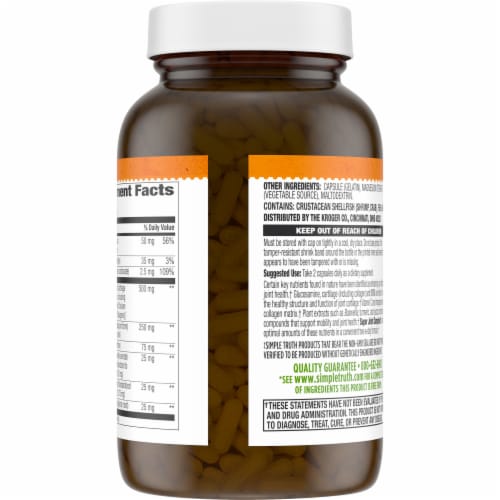 Simple Truth™ Super Joint Complex Capsules
Purchase Options
Located in Aisle 32 in Your Store
Certain key nutrients found in nature have been identified as enhancing our ability to repair and alleviate joint problems. Glucosamine, cartilage (including collagen) and MSM are helpful in building and restoring joint function. Vitamin C and manganese help form the collagen matrix. Plant extracts such as boswellin, turmeric and yucca contain potent anti-inflammatory properties. Super Joint Complex contains optimal amounts of these nutrients in a convenient two-a-day formula.
Glucosamine Chondroitin Cartilage Complex
Dietary Supplement
Free From 101 Artificial Preservatives & Ingredients
Joint Support Factors
Gluten Free
CONTAINS NO artificial colors, flavors or preservatives; no wheat, gluten, milk, eggs, peanuts, tree nuts, or soy.
---