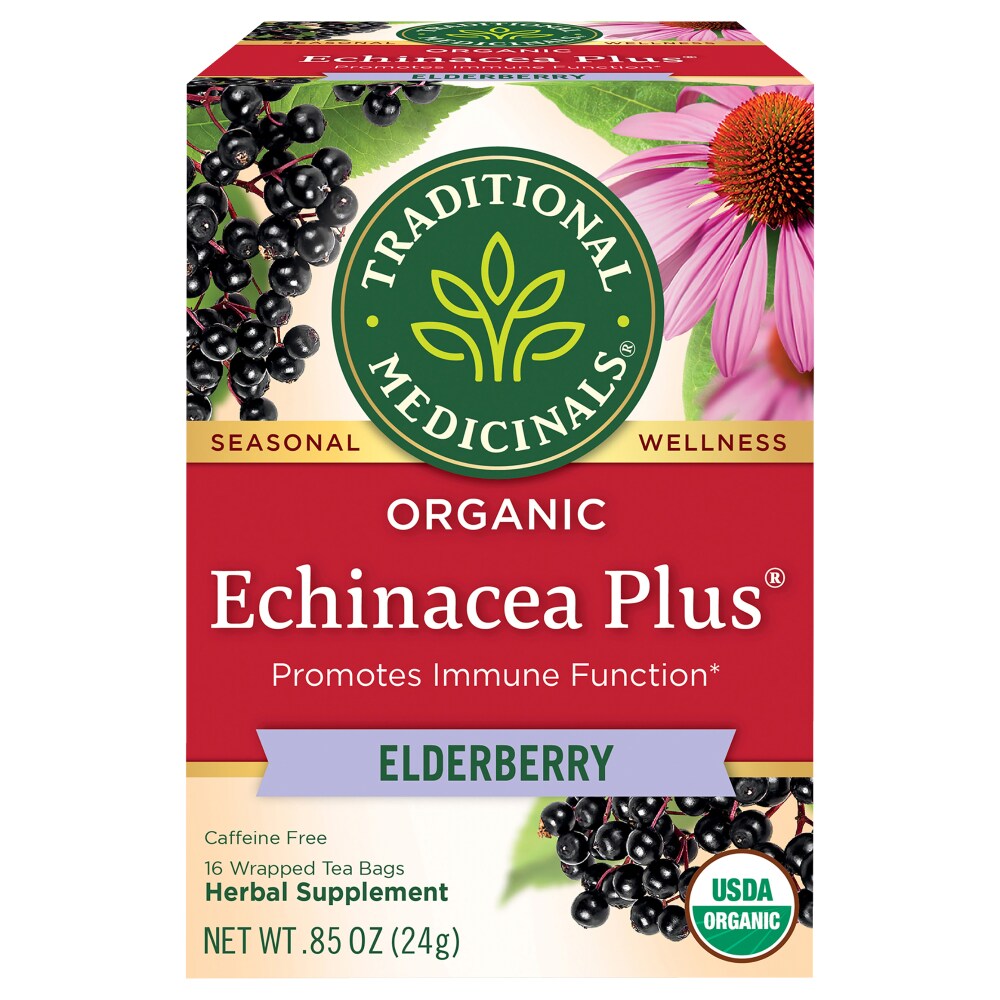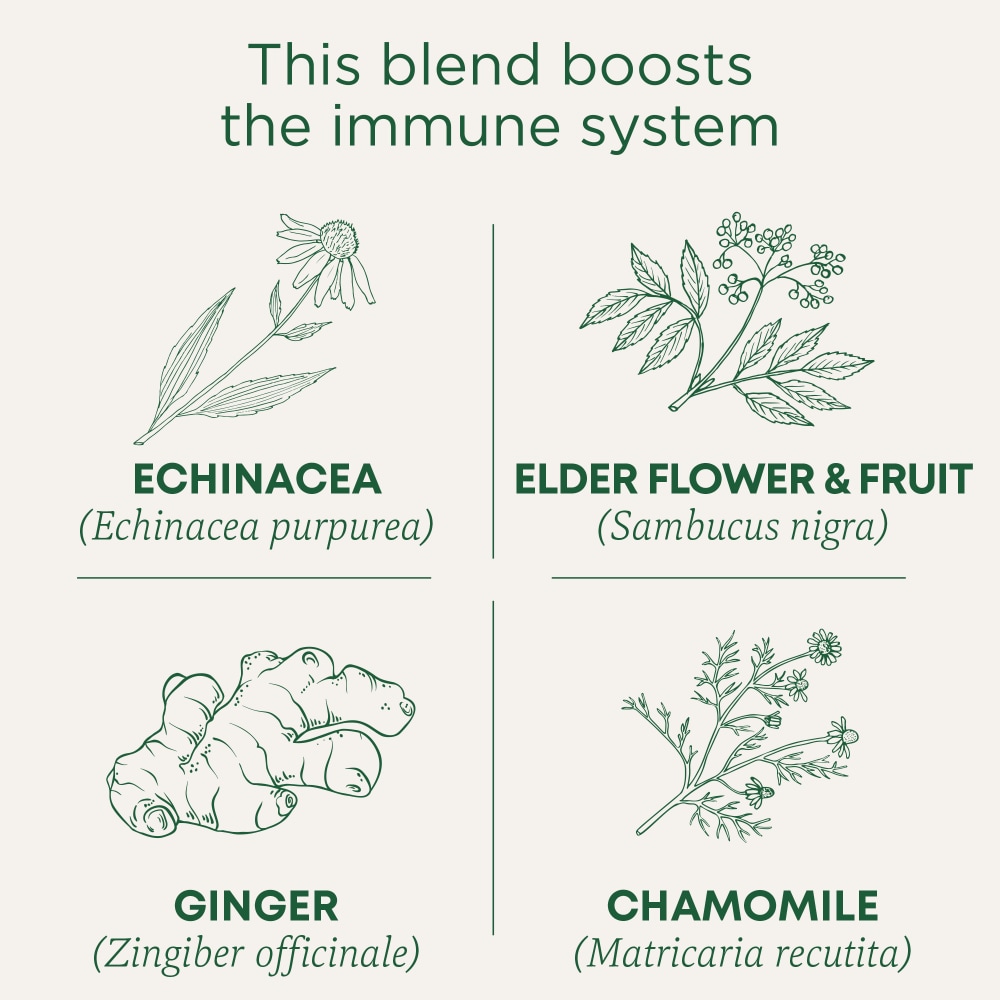 Traditional Medicinals Organic Echinacea Plus Elderberry Tea Bags
---
Traditional Medicinals Organic Echinacea Plus Elderberry Tea supports the immune system by stimulating immune cells, helping to reduce the duration of symptoms. It also promotes perspiration, which helps to release toxins through the skin. Laboratory studies have shown that it significantly produces and activates immune cells.
When you find it necessary to maintain a healthy immune response, drink it liberally throughout the day.
It is a blend of sweet, fruity and slightly bitter herbal tastes with a characteristic tingle on your tongue caused by the alkylamides in echinacea, which is one of the important indicators of quality.
Fruity And Slightly Bitter Herbal Tastes
Supports the Immune System by Stimulating Immune Cells
Promotes Perspiration
Caffeine Free
USDA Organic
16 Wrapped Tea Bags
---