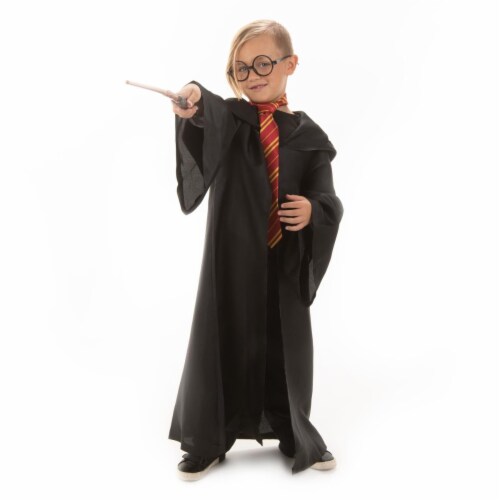 Hover to Zoom
Wizard Complete Costume Kit
Product Details
Be Witching Tonight!
There's nothing more magical than an awesome childhood as a wizard. No wizard is complete without the basic wizardry essentials: a wand, a tie, glasses, and a robe. These Halloween costume pieces will have you focusing more on tricks than treats! And don't forget, kids. The best wizards always remember the magic words: "thank you!"
Why You'll Love It
Glass-free spectacles, safe cloth fabric, and lightweight plastic will ensure a safe, comfortable play for everyone. No batteries. No wires. All imagination: the ultimate source magic!
This product is one size fits most. Hand wash with cold water and hang to dry.
---